Port Dalhousie Lions Club
- a sense of giving
For over sixty years, the Port Dalhousie Lions Club has been active in the community. Operating in the village of Port Dalhousie, and since amalgamation in the City of St. Catharines, it contributes to many humanitarian causes including working tirelessly to aid the blind and visually impaired
We Support Local Landmarks
Lion at Lakeside Park Carousel in Port Dalhousie - Only 5 cents a ride
---
General Email Inquiries at: portdlc@gmail.com
Hall Rental email inquiries at: portdalhousielionscenter@gmail.com
---
Saturday, September 20, 2014
The Port Dalhousie Lions Club in Conjunction with
the Niagara Off Road and Jeep Club Invite All Enthusiasts to:
The 2nd Annual 4 X 4 Rally
All funds raised go towards a Service Dog for
a Child with Autism
Free Registration and all Contributions will be Greatly Appreciated!
Convoy Start and Pickup Points:
9 a.m. Port Dalhousie Lions Club, 201 Main Street, St. Catharines
9:45 Niagara Falls Lions Club, 4981 Drummond Rd, Niagara Falls
10:15 Tim Horton's, 990 East Main St. Welland
11:30 Canadian Tire, 1002 Broad Street East, Dunnville
12:30 p.m. Grimsby Gateway Tourist Center, 424 S Service Rd. (at Casablance & QEW)
1:00 Back to Port Dalhousie Lions Hall for a Great Time!
Events will include:
4 X4 and Jeep demo's with prizes, vendors with 4 X 4 accessories and supplies, food and drinks will be available for sale.
For more information please contact:
Joseph Duhaime 905 646 8036 or at cell 905 380 3952
or email jduhaime1@cogeco.ca
A picture from the October 2013 Rally
---


Wednesday September 3, 2014
First Spaghetti Dinner of Autumn
Always the first Wednesday of every month
September, 2014 - Spaghetti Dinner, 5-7:00 p.m., includes all you can eat spaghetti, meatballs, sausage, salad, ice cream, cookies, coffee or tea for only $9.00...Kids $4.00, 3 and under free.....mmmmm...good. Takeout is also available. Wine and beer are available at an extra charge.
---
Attention All High School Students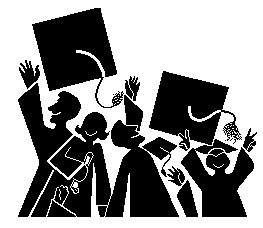 We are gratefully offering volunteer positions to students working towards their High School Graduation Requirements. Please email us if interested in volunteering your time.
Email us at: portdlc@gmail.com
---
Town of Port Dalhousie
To get a better perspective on our beautiful community of Port Dalhousie, we invite you to watch this video:
"https://www.youtube.com/embed/nXCnQin0Jz8"
---
For Hall Rentals
Click on the Hall Rental Schedule Tab above for details on conditions and pricing.
Hall Rental email inquiries at: portdalhousielionscenter@gmail.com
or call 905-646-0288 and please leave a message
---
Lions Clubs International is the world's largest service club organization with more than 1.3 million members in approximately 45,000 clubs in more than 200 countries and geographical areas around the world.