Port Dalhousie Lions Club
- a sense of giving
For over 70 years, the Port Dalhousie Lions Club has been active in the community. Operating in the village of Port Dalhousie, and since amalgamation in the City of St. Catharines, it contributes to many humanitarian causes including working tirelessly to aid the blind and visually impaired
OLD HALL
NEW HALL
We Support Local Landmarks
Lion at Lakeside Park Carousel in Port Dalhousie - Only 5 cents a ride
---
General Email Inquiries at: portdlc@gmail.com
Hall Rental email inquiries at: portdalhousielionscenter@gmail.com
OR CALL: 905-646-0288
We are a great group of hard working members looking for more members if this is something you think you would like to join call me Joseph at 905-380-3952
As a Lion, you can use your time to make an impact locally and around the world.Through your experiencs as a Lion, you will help people in need, develop new talents and network with fellow member.So we are looking for Men and Ladies to join our club.
---
Spaghetti Suppers
Sept 4th
Wednesday 4th, 2019
Always the first Wednesday of every month not July and August
Spaghetti Dinner, 5-7:00 p.m., includes all you can eat spaghetti, meatballs, sausage, salad, ice cream, cookies, coffee or tea for only $10.00....Kids $4.00, 3 and under free.....mmmmm...good. Takeout is also available. Wine and beer are available at an extra charge.
Mark these Spaghetti Dinner Dates on Your Calendar:
Bingo Schedule 2019
Location: CAW Hall on Bunting Rd
If your name is listed and you cannot make the BINGO please find another Member to replace you. (Shown up 15 mins early at least)
Port Dalhousie Lions Donation to Hospice Niagara at the Delta Bingo Hall for $1,000.00
Picture of Lions Ernie Carillo and Dick Wendel
.
$3,000 Donation to Niagara Health Foundation, and $1,000 Donation to Lions Eye Care(ophthalmology microscope)
Lion Howard Stayes being presented with a City of St Catharines Volunteer Recognition Award
Dick Wendel 90th Birthday at the Lions Club
Lions members celebrating Dick's 90th
Lions 70th Anniversary(2018)
Melvin Jones Award to Wayne Stoddart
Donation from Lioness to Lions for $1000.00
To the
Port Dalhouse Beatification Committee
Picture of Marcel Landry presenting a $5000.00 cheque to ONEFOUNDDATION on Feb 28 2017 We would like to thank all those who donated their time to this great cause
ALSO:
ONEFOUNDATION for Niagara Health System........Donation of $15,000.00 over a 5 years
Port Dalhousie Lions Present a $12,000.00 Cheque Towards a Guide Dog for an Autistic Child
Great time at the Jeep Fest Niagara
Diabites Award of Canada to Charles Curley
Past President Brad Williams and New President Dennis Delano
Lion Dave Stayes awarded Harry Turton Lion of the Year
---
$3000 Presentation to NHS 'One Foundation
Attention All High School Students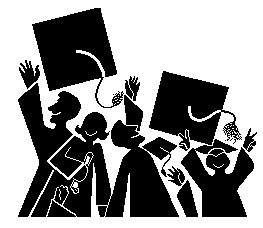 We are gratefully offering volunteer positions to students working towards their High School Graduation Requirements. Please email us if interested in volunteering your time.Call Joseph at 905-380-3952
Email us at: jduhaime1@cogeco.ca
---
Town of Port Dalhousie
To get a better perspective on our beautiful community of Port Dalhousie, we invite you to watch this video:
"https://www.youtube.com/embed/nXCnQin0Jz8"
---
For Hall Rentals
Click on the Hall Rental Schedule Tab above for details on conditions and pricing.
Hall Rental email inquiries at: portdalhousielionscenter@gmail.com
or call 905-646-0288 and please leave a message
---
Lions Clubs International is the world's largest service club organization with more than 1.4 million members in approximately 46,000 clubs in more than 200 countries and geographical areas around the world.