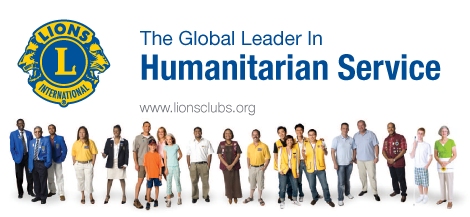 Corrib Lions Club is the East Galway City and hinterland chapter of Lions Club International, The world's largest Service Club Organization. We conduct various activities which raise funds and awareness of many causes in our local community. Members pay a yearly subscription to cover administration which means 100% of proceeds raised go directly to the charities with which we work. Our service area covers Renmore, Ballybane, Doughiska, Oranmore, Oranmore, Claregalway, Lackagh, Athenry, and Clarenbridge.
Founded in 2002, we have been actively involved in myriad activities both locally and nationally and have donated over €300,000 to local, national, and international charity projects. Check out list of recent activities.
New members are particularly welcome, so please consider joining the club and getting involved in worthwhile and rewarding community projects. If you'd like more information, please email us at corriblions@gmail.com contact us through Facebook facebook.com/CorribLions or Twitter twitter.com/CorribLions
If you wish to make a one off or regular donation click on this iDonate link
Many thanks to all who donate to the Corrib Lions Club - your kindness and generosity makes all the difference.
For details of our recent activities see our News page http://www.e-clubhouse.org/sites/corrib/page-7.php
Lions Clubs International is the world's largest service club organization with more than 1.4 million members in approximately 46,000 clubs in more than 200 countries and geographical areas around the world.