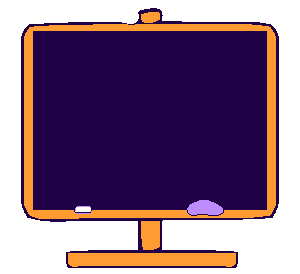 Club Officers: LY 2017 - 2018
President - Paul Lacuesta
Immediate Past President - Jorge Balares
Vice President - Daughlet Ordinario
Secretary - Luz Galindez
Treasurer - Victor Balares
Membership Director - Charm Chavez
LCI Coordinator - Menard Chavez
Lion Tamer - Jay Ruiz, Jr.
Tail Twister - June Balares
2 Year Board of Directors
Jorge Balares, Connie Milligan & Romy Ordinario
1 Year Board of Directors
PDG Art Arboleda, Linda Arboleda, Denny Milligan
2017 - 2018 Committees & Chairs
Constitution & By-laws - Lions Denny Milligan, Jay Ruiz, Sr. & Art Arboleda
Leadership Development - PCT Jay Ruiz, Sr.
Membership - PDG Art Arboleda
Fundraising - Lion Connie Milligan
Finance - Lions Jay Ruiz, Jr, Balou Lansangan & Jorge Balares
Envronmental (Tree Planting) - Lions Romy & Daughlet Ordinario
District 4-L6 Officers 2017 - 2018
District Website
District Governor - Neil Seefeldt, Jr.
Immediate Past District Governor - Dave Roberts
1st VDG - Mercy Walters
2nd VDG - Bill Browning, Jr.
Cabinet Secretary - Garry Jones
Cabinet Treasurer - Helen Quintanilla
Assistant Secretary - Bari Vaz
Lion Tamer - Ron Bullock
Tail Twisters - Elsa Siverts
Global Action Team (GAT), more on GAT - click here
Global Leadership Team Coordinator - PCT Jay Ruiz, Sr.
Global Memebership Team Coordinator - PDG Art Arboleda
Global Service Team Coordinator - PDG Norm MacKenzie
LCIF Coordinator - PDG Scott Leslie
South Bay Region Chair - Rose San Pedro
Sweetwater Zone Chair - Guadalupe Ignacio
Multiple District Four 2017 - 2018
MD-4 Website
Council Chair - Rob Manning
Immediate Past Council Chair - David Radtke
Secretary - Thomas McNicholas
Treasurer - Michael Jones
Office Manager - Cass Cara
MD-4 Dues - $27/mmember/year, billed 1/2 in August and 1/2 in February
Student members of Campus Club has no MD-4 Dues. Regular Member, Family Member, and Life Member of a regular club all pays the regular $27/member/year dues.
Student member, pay $0 to MD-4, $9/year to 4-L6, & $21.50/year to LCI. No one time fee as charter member of a new club.
Student Speakers Contest - 2017 - 2018, more info click here
Topic - "Integrity & Civility Play What Role in Today's Society"
Handbook, click here
Lions Clubs International Officers 2017 - 2018
LCI Website
President - Naresh Aggarwal
Immediate Past President - Chancellor Robert "Bob" E. Corlew
1st Vice President - Gudron Bjort Yngvadottir
2nd Vice President - Jung-Yul Choi
3rd Vice President - Judge Haynes Townsend
First & Second Year Directors - click here
LCI dues is $43/member/year except for family member (main pays the regular $43 and other family member living in the same address only pays 1/2 of $43 (up to 4). Billed 1/2 in January and the other 1/2 in July. One time fee is $35 for new member of a newly chartered club ($20 for transfers), $35/member when joining an existing club.