Please join us for Lunch and Speaker / Program from 12:00 noon to 1:00 pm at:
St. Luke's United Methodist Church
222 NW 15th St, Oklahoma City, OK 73103
Next Special Needs Party: Saturday, February 8, 2020
Keep up to date with our latest activities on Facebook: https://www.facebook.com/OklahomaCityDowntownLionsClub/
2020 Meeting Schedule
January 7 Jim Schroeder MAPS Review and Update
14 Rhonda Split Lions Special Needs Parties Review and Update
21 No Lunch Meeting (Board Meeting Only)
28 Hi Lions from Mt St Mary Spealing
Past Meeting Speakers and Programs
April 9, 2019 Rosie the Riveter, Local woman's WW II experiences in the defense industry
Rosie the Riveter is a cultural icon of World War II, representing the women who worked in factories and shipyards during World War II, many of whom produced munitions and war supplies.[1][2] These women sometimes took entirely new jobs replacing the male workers who joined the military. Rosie the Riveter is used as a symbol of American feminism and women's economic advantage.[3] Similar images of women war workers appeared in other countries such as Britain and Australia. Images of women workers were widespread in the media as government posters, and commercial advertising was heavily used by the government to encourage women to volunteer for wartime service in factories.[4] Rosie the Riveter became the subject and title of a song and a Hollywood movie during WWII.
Because the world wars were total wars, which required governments to utilize their entire populations for the purpose of defeating their enemies, millions of women were encouraged to work in the industry and take over jobs previously done by men. During World War I women across the United States were employed in jobs previously done by men. World War II was similar to World War I in that massive conscription of men led to a shortage of available workers and therefore a demand for labor which could be fully filled only by employing women. Nearly 19 million women held jobs during World War II. Many of these women were already working in a lower paying job or were returning to the work force after being laid off during the depression. Only three million new female workers entered the workforce during the time of the war.[5] Although most women took on male dominated trades during World War II, they were expected to return to their everyday housework once men returned from the war. Government campaigns targeting women were addressed solely at housewives, likely because already-employed women would move to the higher-paid "essential" jobs on their own,[6] or perhaps because it was assumed that most would be housewives.[7] One government advertisement asked women: "Can you use an electric mixer? If so, you can learn to operate a drill."[8]:160 Propaganda was also directed at their husbands, many of whom were unwilling to support such jobs.[9]
April 2, 2019 Tom J. McDaniel, President of American Fidelity Foundation
Dr. McDaniel became President of American Fidelity Foundation on September 1, 2011, after having served as President and Chancellor of Oklahoma City University from July 1, 2001 to August 31, 2011. He retired as Vice Chairman and Director of Kerr McGee Corporation in 2000 and then served as President of Northwestern Oklahoma State University, becoming the first graduate of that school to ever serve as its
President, before joining OCU. He holds a business degree from Northwestern, a Jurist Doctorate from the University of Oklahoma, and an Honorary Doctorate of Humane Letters from OCU.
He is active in the community, serving on numerous boards and commissions and currently serves as Chairman of the Citizens Advisory Board for the MAPS III projects.
McDaniel and his wife, Brenda, were selected 2010 "Treasures of Tomorrow" by the Oklahoma Health Foundation. Among his recognitions he was recently named Oklahoma's Most Admired CEO in large non-profits. In 2006 he was inducted into the Oklahoma Hall of Fame. In 2017, Leadership Oklahoma recognized him with the Lifetime Achievement Award.
March 26, 2019 Hi Lions Speaking
Claire Keupen (L) Mt Saint Mary
Ravyn Foltz (C) Putnam City North
Lizette Ortega (R) Santa Fe South (March Hi Lion of the Month)
March 12, 2019 Erin Wolf, DCCCA Opioids
"Douglas County Citizens Committee on Alcoholism" was founded in 1974 in response to community concerns for individuals who struggled with alcohol abuse in Kansas. In September of 1978, alcohol abuse treatment services expanded into six other Kansas counties. With the addition of these "satellite offices", DCCCA became known as the Northeast Kansas Counseling and Resource Center. As a result, the initial founders recognized the potential for an extensive network of prevention services reaching beyond Douglas County.
In Oklahoma nearly 4 out of 5 unintentional poisoning deaths are a result of prescription drug abuse. Prescription drug abuse is Oklahoma's fastest growing drug abuse issue. To combat this epidemic Oklahoma created the Strategic Prevention Framework Partnerships for Success. Agencies participating in this granted partnership are charged to assess the need for intervention within their communities and create the best evidence based strategy.
DCCCA is the grant recipient for the prevention of non-medical use of prescription medicine in people ages 12-25 in Oklahoma County. DCCCA has worked diligently to create relationships with local schools, colleges, and other youth organizations. We also work with community members to decrease Oklahoma County's prescription drug epidemic through education, awareness, and other prevention activities.
March 5, 2019 Lori Fuller, Director of OK Lions Eye Bank
A young member of the Perry, Oklahoma Lions Club became interested in the work of Eye Banks after hearing about them while attending a Lions Convention in the East. He sold the idea to the Lions of Oklahoma at a State Convention in 1957. It was voted on and adopted as a state project. This necessitated passage of an Oklahoma law to legalize the willing of any part of a person's body. Lions did lobbying and leg work, which brought about the writing and passage of such a bill by the 1957 Legislature.
The Eye Bank office opened December 2nd of that year with one employee, a Medical Director and the ophthalmology residents who performed the eye removals. The first eye enucleation course was given at Central State University through the Department of Mortuary Service for Funeral Directors. They learned to do eye retrievals throughout the state. After removal the local Highway Patrol personnel were called to transport the eyes to the Eye Bank.
The first office was located at University Hospital in the Health Science Center. In 1975, the office moved to Dean McGee Eye Institute. In 1984, a technician was employed to open a branch office in Tulsa. In 1989, the Eye Bank moved to Presbyterian Professional Building due to space shortage in the Eye Institute, but in December 1992 moved back to Dean McGee Eye Institute. In October 1997 an office building was purchased on North Lincoln Boulevard and recently a new custom-built office opened nearby. There are currently seven full time employees in Oklahoma City.
In 1981 the Eye Bank was certified by the Eye Bank Association of America. We are charter members of this group. This is a non-profit organization of eye banks dedicated to the restoration of sight through the promotion and advancement of eye banking. Established by the American Academy of Ophthalmology's committee on eye banks, EBAA's 160 member eye banks include branches located in states, the District of Columbia, Puerto Rico, and Canada and make possible over 40,000 transplantations annually.
February 26, 2019 Hi Lions Speaking
Nayeli Murillo(L) Santa Fe South, Aimee Nanna (C) Bethany, Abigail Staudt (R) Mt Saint Mary (February Hi Lion of the Month).
February 12, 2019 Brittany Willison, Edmond Area Chamber of Commerce
Brittany Willison serves as the Director of Communications and Marketing at the Edmond Area Chamber of Commerce. Willison is a graduate of the University of Central Oklahoma where she studied professional media. Upon graduation, Willison worked for a large digital marketing agency in Oklahoma City and then went on to work in higher education at UCO.
At the chamber, Willison's primary objective is to support, promote and communicate effectively with members. She is in charge of the chamber's social media platforms, website, press releases, publications, external emails, ribbon cuttings and the Edmond Young Professionals program.
Outside of work, Willison enjoys being active, supporting local businesses and spending as much time outdoors as possible with her husband, Matt, and dog, Avery.
February 5, 2019 Dennis Clowers, Assistant City Manager OKC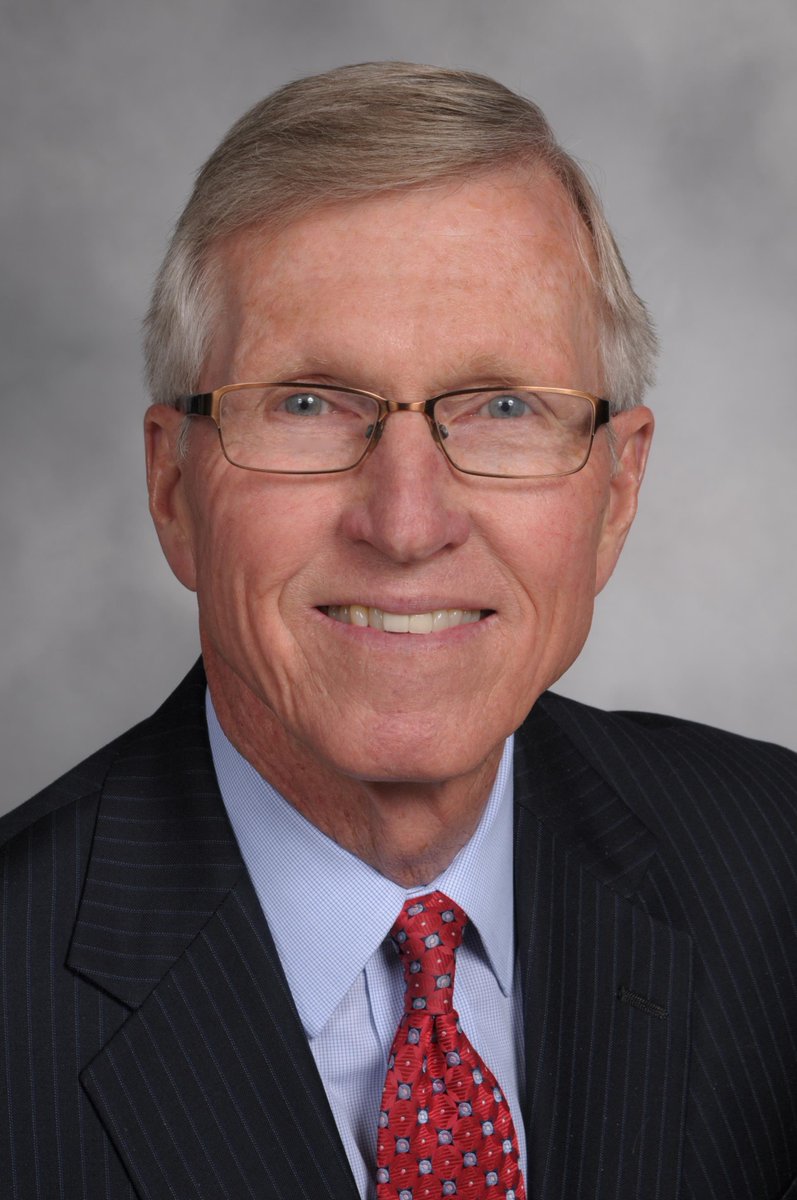 Mr. Clowers was named Assistant City Manager for the City of Oklahoma City in August, 2011. He currently oversees five City Departments: Public Works, OCMAPS, Utilities, Airports and Parks and Recreation. Prior to his appointment, he served as the city's Public Works Director and City Engineer. Before joining the City, he owned and operated Clowers Engineering Company for 23 years, a local civil engineering design firm that performed design services for dozens of governmental agencies in central Oklahoma, including the City of Oklahoma City. One of the more notable projects in which Clowers Engineering was involved was the design of the southern portion of the Bricktown Canal.
Dennis grew up in Oklahoma City and received a Bachelor's Degree in Civil Engineering and a Master's Degree in Business Administration from the University of Oklahoma. He has been involved in numerous civic and community activities. He has co-chaired Opening Night and the Spring Festival of the Arts; served on the Board of Directors of the Arts Council of Oklahoma City, chairing the board in 2003 and 2004; and served an eight-year term on the Oklahoma City Community College Board of Regents, chairing the board in 1998 and 1999. He is a graduate of Leadership Oklahoma City, Class VI, and Leadership Oklahoma Class IV.
January 29, 2019
Hi Lions Speaking
Outstanding High School Seniors will join us and describe their achievements, obstacles overcome, and plans for the future.
Taylor Broadbent - Moore (Hi Lion of the Month)
(with her advisor Ms. Polly Choate)
January 15, 2019
Eric Heine
Team Hoyt
Erik Heine is Professor of Music at Oklahoma City University, where he has taught music theory since 2005. He is also the Assistant Director of the university's Honors Program. He is an experienced runner, having competed in races in distances from 1 mile to 24 hours, including the 2018 Boston Marathon. Rather than focusing on his own abilities, he runs with his son, Stephen, giving him the joy and freedom that all children should experience through running.
Patty Heine is the President of Team Hoyt Oklahoma. She holds a master's degree in counseling, and works for AssistiveWare, a technology company that gives a voice to non-verbal people. Patty was inspired to start Team Hoyt Oklahoma by the desire to include all athletes in running events throughout the state. Patty and Erik are the extremely proud parents of Stephen, age 12, and Theodore, age 3.
November 27, 2018
Hi Lions Visiting in Nov.
Outstanding High School Seniors will join us and describe their achievements, obstacles overcome, and plans for the future.
Yaritza Romero Western Heights
Kennedy Aispuro Putnam City North
November 13, 2018
Melanie Borger
Oklahoma City Boathouse Foundation
Melanie Borger moved from Southern California 11 years ago when Mike Knopp convinced her to be a rowing coach at Oklahoma City University. She currently serves as the Senior Director of Athletic Programs and Adventures for the Oklahoma City Boathouse Foundation and believes watersports can transform people's lives. Melanie married an Oklahoman, and they have four sons. She tells all of her out-of-state friends and family that "Oklahoma City is America's Best-Kept Secret."
Melanie is also coach-in-charge of the Oklahoma City University women's sweep rowing program. Previously, she coached juniors and masters rowing for many seasons at Prince William Rowing Association, Robinson High School, Occoquan Boat Club and the Northern Virginia Rowing Club. Borger guided the Miami (Fla.) novice women to the 2000-01 points trophy at the Florida State Championships. She started rowing at Rutgers, where she stroked the varsity eight to the NCAA Championship finals in the petite division. She served as co-captain her senior year. After graduating in 1998, Borger pursued sculling full time as a lightweight and has medals from Canadian Henley, USRowing Nationals and various head races in the single, double, quad and pair.
November 6, 2018
Michael Bateman
Executive Director, Jesus House
Mr. Bateman grew up in Del City and now Lives in Deer Creek. He is married with two children – Thomas 28 (working) and Willow 19 (1st semester in college).
Having spent 20+ years in social services, he has been Executive Director of Jesus House. since August 2014. He creates and implements new programs and policies with many organizations, non-profits and community alliances.
October 23, 2018
Hi Lions Speaking
October 9, 2018
Christi Roney
Habitat for Humanity, Development Officer
Christi Roney has been the Development Officer for Central Oklahoma Habitat for Humanity for seven years. With over 20 years hands-on experience in marketing, Mrs. Roney brings a unique skill set and understanding of network marketing and volunteer recruitment and retention. Her motto is: "We accomplish so much more when we come together to reach our goals; It doesn't matter what type of organization it is, when we help one another win, we all win".
Prior to joining Central Oklahoma Habitat for Humanities, Christi was the Director of Marketing for over nine years for AMS Health Sciences, Inc. which offers more than 60 natural nutritional supplements, weight management and natural skincare products through independent distributors across the U.S. and Canada.
She is currently an active board member and volunteer for Edmond based Veterans' Families United Foundation – connecting veterans and their families to compassionate resources. She serves on the communication committee for LARC (Long-term Area Recovery Coalition) and as RYLA Camp Chair for South Oklahoma City Rotary Club. Christi volunteers weekly at the Oklahoma Children's Baptist Home in Oklahoma City.
Christi holds a BBA-Marketing from the University of Texas at Tyler. She lives in Oklahoma City and attends Hope Connection Church.
October 2, 2018
Robyn Dumas
Make-a-Wish, Annual Fund Coordinator
Robyn is originally from Katy, TX but is now a self-proclaimed Okie. She has a degree in Human Relations from the University of Oklahoma and was introduced to Make-A-Wish as a Referral Intern where she fell in love with the power of volunteer Wish Granting. Following her internship she spent 4 years with Oklahoma City Thunder as a Season Ticket Account Manager but could not be more excited to return to the Make-A-Wish team to help spread the power of a wish. Out of the office you will find her outside running or trying out a new local restaurant for her hobby Instagram account @OKCFoodie.
Sept 25, 2018
Britanie Ramirez
Whiz Kids Oklahoma
Whiz Kids Director, Britanie Ramirez is a Kansas native. Britanie developed an aspiration to meet the needs of local families when she was a young adult. This resolve lead Britanie to obtain a BA in Sociology and continued study toward an MA in Counseling with an emphasis in marriage, couple and family counseling.
Britanie and her family carry a family motto, "See a Need, Fill it." She lives that out not just in her home life but also in her professional life. Britanie has extensive experience working with vulnerable populations. Prior to joining Whiz Kids, she was the director of Kids TLC Street Outreach Program in the Kansas City area. There, she worked with young adults 16-24 who are homeless or at risk of becoming homeless. Britanie is committed to being part of a movement to motivate and team with churches, youth and families in our city to impact futures in a meaningful way. When Britanie isn't in the office, you will find her sitting next to her husband in a sports setting, cheering on one of her three daughters, snuggling one of her foster babies, or at her home church serving with her family.
Sept 11, 2018
Randy Pickle
Baptist Homes for Children
Randy Pickle has been a Development Representative (Fundraiser) for Oklahoma Baptist Homes for Children (OBHC) for the past ten years. He and his wife have been married 37 years and have two grown children. Randy is a pilot and enjoys flying, hunting and fishing. Randy enjoys taking OBHC children with him on hunting and fishing trips and to speak in churches and to civic organizations. Since 1903, Oklahoma Baptist Homes for Children has provided hope and homes for children. The vision of OBHC is to be a major source of hope for Oklahoma children in need of a home and to be the first in the mind as the source of help for at-risk children, born and unborn. Currently, OBHC serves over 200 children on four residential care campuses across the state. It not only provides for their physical needs, but also their emotional, educational and spiritual needs. Another program, Children's Hope provides for mothers and their children who are in crisis. Our belief is that helping these single mothers could make a significant impact on preserving their family. Our primary goal is to reunite a child with a family member. If this is not possible, we can provide a home for them until graduation from high school. We have a Transition Program, where a child can further their education and continue to live on campus without house parents, while going to College or Trade School. OBHC operates five Hope Pregnancy Centers across the state. Hope Pregnancy Centers strive to give clients all of the facts they need to make the right choice for their unborn child; hopefully choosing life. In a typical year, around ninety percent of young women who receive ultrasounds at these centers choose life for their babies. OBHC serves Oklahoma public schools through its LIFEWIZE program. This program provides healthy decision-making, goal setting and life skills in the areas of abstinence, prenatal and baby care and teen parenting to high school and middle school students. OBHC does not accept government money or charge for their services. OBHC is an accredited member of ECFA and GuideStar Exchange Gold Participant.
August 28, 2018
Don Whitney
Green Launch & Space Activities
Born and raised in Dansville, NY but now a proud "Okie" thanks to my last Air Force assignment ay Tinker AFB. Don graduated from Cornell University with a degree in Mechanical Engineering and immediately entered pilot training. After Viet Nam I was fortunate to have wonderful assignments including a B-52 at Wright-Patterson AFB, space shuttle ground facilities at Los Angeles AFB, and flying the E-3 AWACS from Tinker AFB. Perhaps the most enjoyable family assignments were 4 years in England with the US European Airborne Command Post followed by 3years at Stuttgart, Germany.
After the Air Force, I found that the airlines were not hiring very many pilots in 1991, so I had to get a real job. Environmental engineering has been a very interesting second career. First with the Oklahoma Dept. of Environmental Quality, Air Division for 7 years, and since then with two consulting firms helping industry stay in compliance with the many regulations.
But, my real passion has been the development of space. Here I have been fortunate again to meet a group of fellow space enthusiasts. We have formed an LLC group known as Green Launch to demonstrate a low-cost option for space launch. The US Army Yuma Proving Ground has allowed us to use their range and a surplus 55-foot by 7-inch diameter gun to demonstrate compressed hydrogen gas as the propellant. We have completed 16 test shots and achieved muzzle velocities of about two kilometers per second.
August 14, 2018
Michael Murphy
Feed the Children
Michael Murphy is the Director of Corporate Partnerships with Feed the Children. He manages Feed the Children's relationships with companies like Whataburger and Concord Hotels. In 2013 he aided Feed the Children to receive the largest Eye Glass donation in the company's history allowing them to provided free glasses and eye care to people across the state of Oklahoma. Michael is a graduate of Southwestern Christian University, where he received a B.S. in Human and Family Service.
After graduation in 2000, Michael launched a career with Enterprise Rental Car becoming a manger in less than a year. Michael eventually wanted to seek employment that coincided with his degree so he left Enterprise to become a House Parent of a boys home in Hugo Oklahoma. Michael became an ordained minister and is now a renowned children's pastor working with churches in New York, Delaware, Pennsylvania and Oklahoma. He was in the ministry for 15 years before taking the position with Feed the Children.
August 7, 2018
Edward Smith
Crossing Cultures
Edward Smith is an assistant principal at the Putnam City Academy. In his current role, he works closely with teachers to help at-risk students graduate high school and prepare for college and careers. Ed began his career in education in 2003 as a substitute teacher at his alma matter, Owasso High School. After completing his BA in History at the University of Oklahoma in 2008, he went on to teach at Western Heights—a high at-risk, high-poverty district. After finishing his MA with honors in 2013 with the University of Central Oklahoma, Ed began making his way into increasing leadership and teacher preparation roles, including lecturing as close as Oklahoma and as far away as China on topics such as differentiated education for culturally-diverse students and effectively introducing technology in classrooms.
In his spare time, Ed manages and trains at the Oklahoma City Iaido Dojo in the Windsong Dojo, in Oklahoma City. He began his martial arts studies as an elementary student and has studied a variety of arts including Iaido, Kendo, Jodo, Tae Kwon Do, Tai Chi, Judo, and Aikido. He is also an avid painter, photographer, and author, with publication credits ranging from academic journal articles on East Asian Philosophy, to education publications on collaborative leadership, to science fiction.
July 24, 2018
Mark Yates
Wind Energy Coalition
Mark Yates is an Oklahoma native who spent more than a decade working as a teacher in the Oklahoma Public Schools. After working in public policy for the Oklahoma Farm Bureau, he joined The Wind Coalition in 2017 to continue to fight for school funding and rural economic development powered by renewable energy investment.
A native of Pauls Valley, Oklahoma, Yates received a bachelor's degree in history education from East Central University. He also holds a master's degree in secondary administration.
Yates resides in Edmond, Oklahoma, with his wife Stacy and 18-month-old daughter Londyn.
2019 Schedule

Dec 17

Christmas Gift Exchange

21

Lions Special Needs Christmas Party

Nov 5

Feed The Children Event (No Noon Meeting)

12

Jim Gardner, Chanel 9 News Pilot

15

Robert Goodman, Red Andrews Xmas

19

Board Meeting

29

Hi Lions Speaking

Oct 1

Johnny Ross, TV Personality

8

Judie Matthews, OKC Library

8

Barbara Drake Wallace, Leukemia Lymphoma Society.

15

Board Meeting

22

Hi Lions Speaking

29

Special Club Meeting

Sep

Aug 6

Pam Wright, NewView OKC

13

Don Whitney, Space Launch

23

Gary Blevins

July 2

Ken Walker, Boating Adventures

9

Jared Bellingar, Hoby Board Gaming

23

Gary Blevins

June 4

Ashleigh Gibson, Metro Tech

11

Brian Larison, Meadows of Hope

18

No meeting

24

Lions Golf Tournament

May 7

Gary Gibson, Emily Drover

14

Jim Schroeder, Commercial Lender

25

Lions Special Needs Party

28

No meeting

Apr 2

Tom McDaniel, American Fidelity

9

"Rosie the Riveter" (Speaker Canceled)

16

No meeting

23

Hi Lions speaking

Mar 5

Lori Miller, Oklahoma Lions Eye Bank

12

Erin Wolf, DCCCA (Opioids)

19

No meeting

26

Hi Lions speaking

Feb 1

Lions Special Needs Valentine Party

5

Dennis Clowers, Asst. City Manager OKC

12

Brittany Willison, Edmond Chamber of Commerce

19

No meeting

26

Hi Lions speaking

Jan 1

No meeting

8

Jim Gardner, Chanel 9 News Pilot

15

Eric & Patty Heine, Team Holt

22

No meeting

29

Hi Lions speaking
Lions Clubs International is the world's largest service club organization with more than 1.4 million members in approximately 46,000 clubs in more than 200 countries and geographical areas around the world.