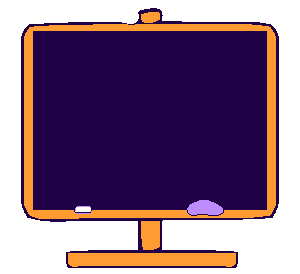 Club Officers: LY 2021 - 2022
See "Contact Us" Page
District 4-L6 Officers 2021 - 2022
District Website
District Governor - Jennifer Mendoza (Lemon Grove Lions Club)
Immediate Past District Governor - Brian Clapper (National City Host Lions Club)
1st VDG - Jay Ruiz, Jr. (San Diego TFC Lions Club)
2nd VDG - Julio deGuzman (La Jolla Presidents Lions Club)
Cabinet Secretary - PDG Brad Weeks (Santee Rancho Lions Club)
Assistant Cabinet Secretary - Leo Williams (San Diego Forever Lions Club)
Recording Secretary - Virgie Williams (San Diego Forever Lions Club)
Cabinet Treasurer - JoAnne Burke (Lemon Grove Lions Club)
Lion Tamer - John Mendoza (Lemon Grove Lions Club)
Tail Twister - Elsa Siverts (San Diego Lions Club)
Assistant Tail Twister - Liana LaBaron (Lemon Grove Lions Club)
South Bay Region Chair - Guada Ignacio (San Diego Majestic Lions Club)
Paradise Zone Chair - Jay Ruiz, Sr. (San Diego TFC Lions Club)
Multiple District Four 2021 - 2022
MD-4 Website
Council Chair - Linda J. Pugliese
Immediate Past Council Chair - Claudia Miller
Executive Administrator - Cass Cara
MD-4 Dues - $31/member/year, billed 1/2 in August and 1/2 in February
Student members of Campus Club has no MD-4 Dues but pay District dues ($13). Regular Member, Family Member, and Life Member of a regular club all pays the regular $31/member/year dues.
Student member, pay $0 to MD-4, $13/year to 4-L6, & $21.50/year to LCI. No one time fee as charter member of a new club.
Lions Clubs International Officers 2021 - 2022
LCI Website
President - Douglas X. Alexander
International President Theme, click here
Immediate Past President - Dr. Jung-Yul Choi
1st Vice President - Brian E. Sheehan
2nd Vice President - Dr. Patti Hill
3rd Vice President - Fabricio Oliveira
For the rest of the International Officers, click here
LCI dues is $43/member/year except for family member (main pays the regular $43 and other family member living in the same address only pays 1/2 of $43 (up to 4). Billed 1/2 in January and the other 1/2 in July. One time fee is $35 for new member of a newly chartered club ($20 for transfers), $35/member when joining an existing club. Check for special discounted rate until Dewcember 2020.
How current LCI Dues of $43 is spent to support Lions around the world (April 20, 2020)
$0.79 - Regional Offices
$1.74 - Risk Management
$2.95 - International Convention
$3.46 - Information Technology
$3.92 - The Lion Magazine
$3.95 - International Headquarters Operations
$4.45 - District Governors & District Governor-Elect
$8.89 - International Officers & Board of Directors
$12.83 - Leadership, Membership, Service Support
Board of Directors take steps to help our clubs
The coronavirus (COVID-19) pandemic is continuing to impact the work of Lions around the world. As you know, it has also created financial hardships for our Lions and the people for whom we care.
To support the incredible men and women serving with us, the International Board of Directors unanimously passed another resolution to help our clubs.
Here is an overview of the new resolution approved by the Board of Directors:
Charter and entrance fees waiver – We have waived all charter and entrance fees from January 1 through June 30, 2022.